Drama: The Shelter in the Room
Max Moreira Salazar wrote and directed this beautiful, poignant short film. A young orphaned girl interacts with her therapist.
Short Drama: "Confini" (Borders)
Andreea Albu, Anna Audrien, and Anastasiya Zharkoy produced, and Anna Succol directed this beautiful, tearful film about a young woman with an unwanted pregnancy. In this story, abortions are illegal. She is torn by her lack of choices.
The music I composed for this film is for string quintet; it reflects the sad, dark, and tormented emotions of the young woman. I also composed the song My Liberty toward the end of the film.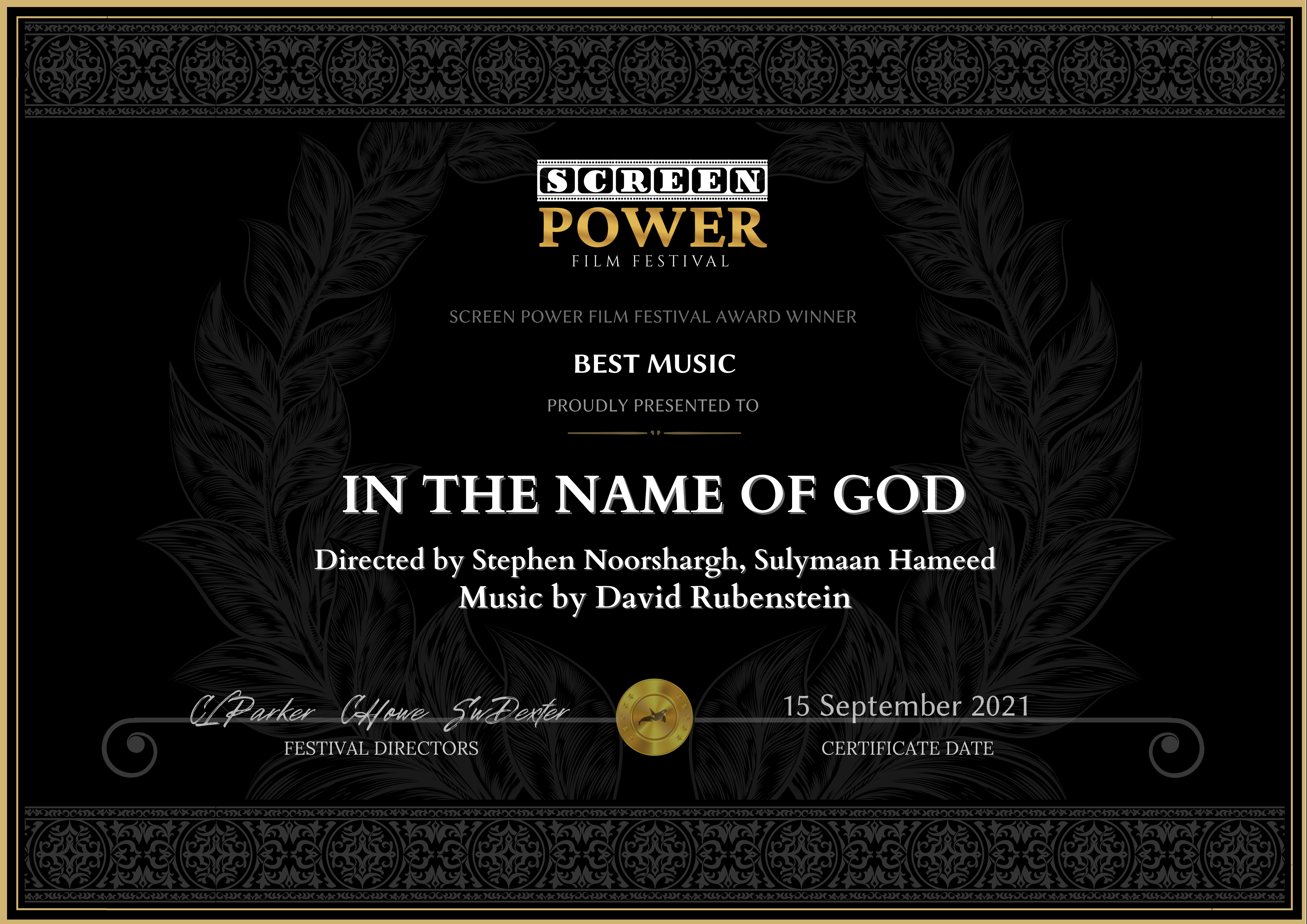 "In the Name of God" recently won a "Best Music" award from the Screen Power Film Festival
Supernatural Morality Story: "In the Name of God"
Stephen Noorshargh and Sulymaan Hameed, of G22 Studios, directed a short film, In the Name of God. In this story, a pious woodcutter learns of a group of heathens who worship a tree. Intending to cut down the tree, the devil intervenes. The film is wonderfully atmospheric, and evokes a story from a distant time and place. Stephen and Sully asked me to compose an evocative film score, with exotic music that would help set the stage for the story. They developed a film that may someday become a short-film classic. The film has already won an award on the film festival circuit!
Activist Documentary: "Cutting Corners" (Trailer)
Jason Sherman, of Delphia Entertainment, has made several award-winning feature-length documentary films about Philadelphia. His newest film, "Cutting Corners", documents the tragedies that befall neighbors and communities, when unscrupulous developers demolish and build structures in the city. These contractors have no regard for the lives they disrupt, the suffering they cause, or the welfare of the communities. This short trailer gives an idea of what the film is about. I composed the music score for this film, primarily in an electronic genre.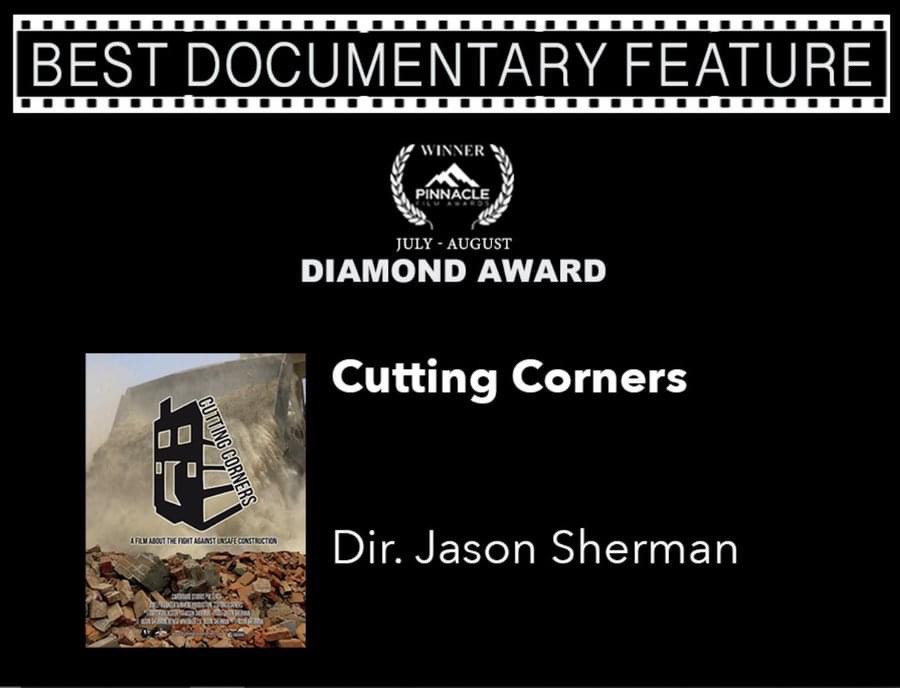 "Cutting Corners" recently won a "Best Documentary Feature" award from Pinnacle Film Awards.
Dramedy: "Gone Fishing"
Jonathan Hawes, of One Door Films, is a serious filmmaker who is steadily building up a number of credits to his name. "Gone Fishing" is a striking film about a young journalist who is assigned to a story about an old fisherman. The journalist assumes that his weekend will be boring while working on this "fluff" piece. He is about to find out differently. The music score that I composed for this film is minimalistic. The mood and style of each cue mirrors the personalities of each of the three characters; the intimidating fisherman, the gentle journalist, and his arrogant boss. By the way, this film received a glowing review from Midlands Movies.
Dramatic Documentary: "Listen to Britain"
Stephen Noorshargh of G22 Studios directed this beautiful documentary film about people who immigrate to Great Britain. With so many people moving around the globe for many reasons, the themes about assimilation, racial bigotry and social activism are universal.