Beauty and the Beast: Transformation and Dance
Several years ago, the fabulous Synetic Theater produced an original version of Beauty and the Beast. This video shows the last two scenes; in the first scene, the beast is transformed back from a beast into a prince. The music is introspective, interplaying male and female voices in a mysterious atmosphere.
Beginning at time 03:17, the second scene ends the production with a dance. The music is a sweeping orchestral waltz. The very end of the scene subsides in a decrescendo, as the lights fade out.
You can read about some of the technical details about the music on my blog post here.
Phantom of the Opera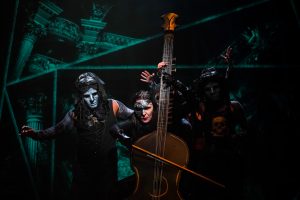 I composed music selections for a theatrical production of the supernatural classic Phantom of the Opera at Synetic Theater. The moods evoked by the story are dark, intense, mysterious, foreboding, and threatening.
The videos here are excerpts from this magical production, presented entirely without dialog!
Fearful then Uplifting
(Driving rhythm, romantic melody) Sad Cello
Quiet and Mysterious
Intense Action
Dark, mysterious catacombs under the Paris Opera House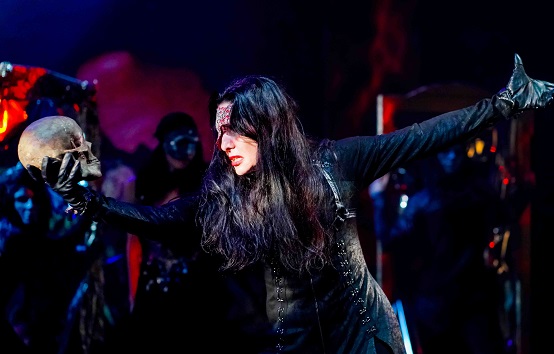 Supernatural Story: "In the Name of God"
Stephen Noorshargh and Sulymaan Hameed, of G22 Studios, directed a short film, In the Name of God. In this story, a pious woodcutter learns of a group of heathens who worship a tree. Intending to cut down the tree, the devil intervenes. The film is wonderfully atmospheric, and evokes a story from a distant time and place. Stephen and Sully asked me to compose an evocative film score, with exotic music that would help set the stage for the story. They developed a film that may someday become a short-film classic. The film has already won an award on the film festival circuit for "Best Music"!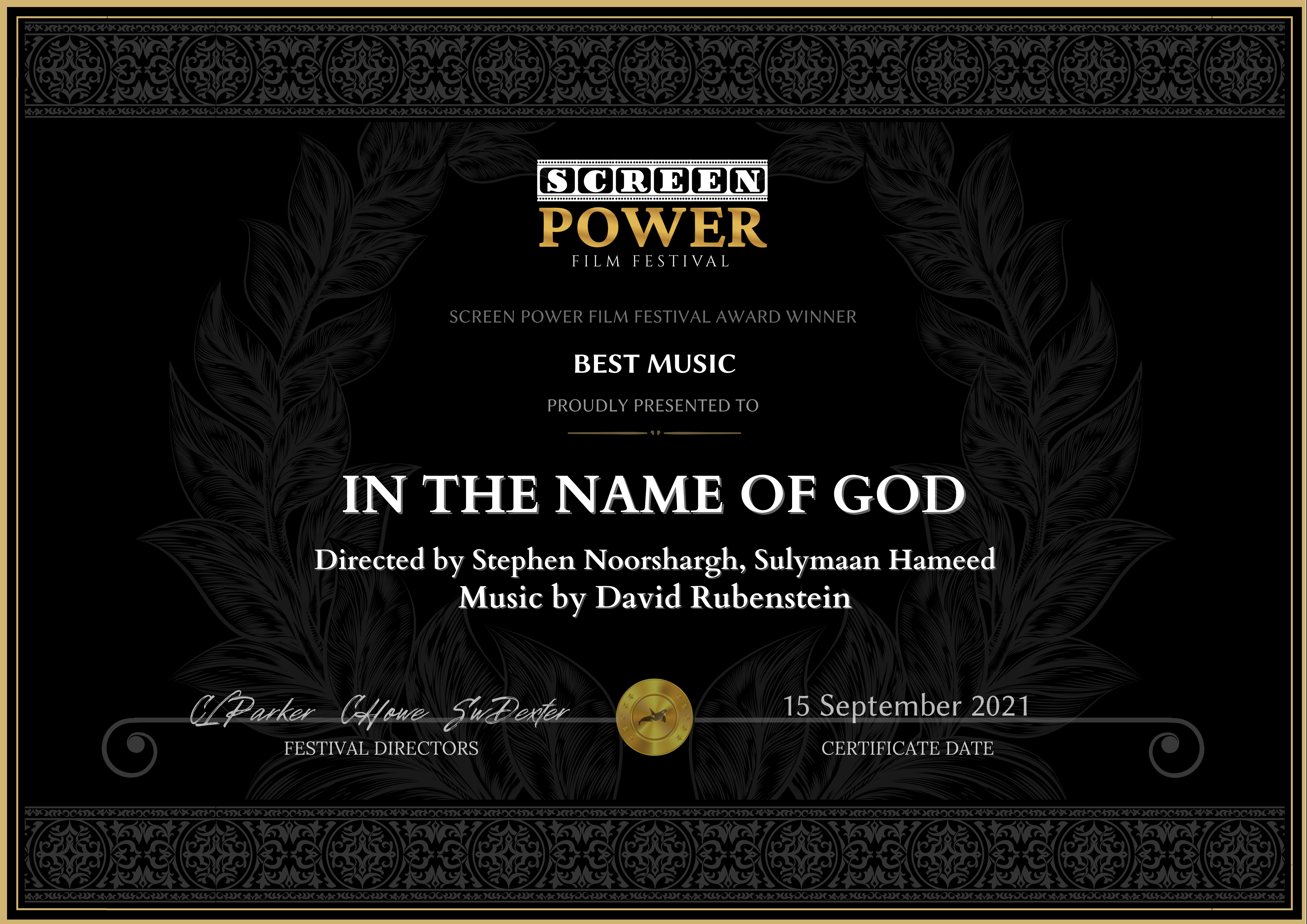 "In the Name of God" recently won a "Best Music" award from the Screen Power Film Festival
Comedy / Horror: "Strings"
Caitlin Richardson of Route 78 Productions, wrote, directed and produced this short comedy/horror film, Strings. In this story, a hard worker is abused by his over-the-top terrible boss. Then he figures out how to take revenge. This is a fun silent film; the soundtrack is solely my music, consisting of piano, violin and bass. This project gave me the opportunity to compose an extremely sarcastic music score--so much fun!
WARNING: This film contains some very graphic visuals, that may be distressing. It also contains flashing strobe visuals that might cause distress. It is not for young audiences.