Phantom of the Opera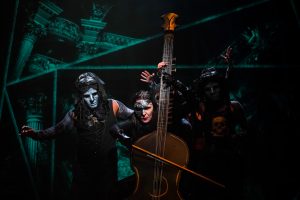 I composed music selections for a theatrical production of the supernatural classic Phantom of the Opera at Synetic Theater. The moods evoked by the story are dark, intense, mysterious, foreboding, and threatening.
The videos here are excerpts from this magical production, presented entirely without dialog!
Fearful then Uplifting
(Driving rhythm, romantic melody) Sad Cello
Quiet and Mysterious
(Dramatic) Orchestral Action
Uplifting Soprano
Dark Chorus
Intense Action
Dark, mysterious catacombs under the Paris Opera House
At the masquerade ball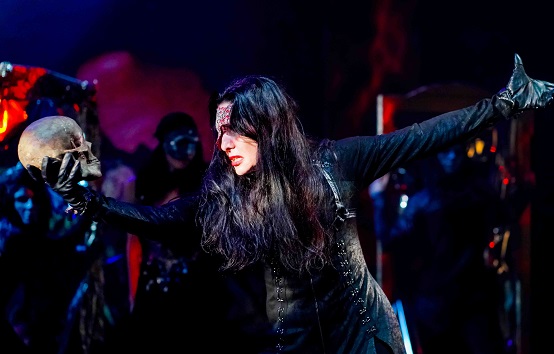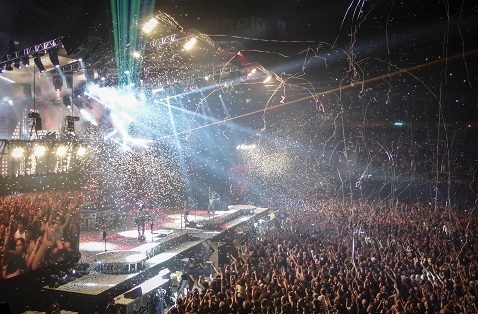 Soul Searching
Empty streets in New York City
The World is Slowing Down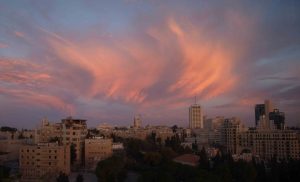 Sunrise in Jerusalem
Strange Attraction
Strange Attraction is a is soft jazz ballad in a romantic style. Piano, flute, guitar, alto sax, bass, drums, and strings play a tune that has a soft, relaxing style. The title of the piece is a play on words, with both a romantic and also a mathematical connotation.
Of Mice and Men: Curtain Call
This music was for the Curtain Call for a performance of John Steinbeck's classic Of Mice and Men produced at Silver Spring Stage.
Usually, composing music is an isolated effort, but this composition was different. I collaborated with a fantastic musician, Ron Dicus. We jointly auditioned for the job of producing incidental music for the play. So we split up the job of composing the music, by alternating our music compositions. Ron wrote the overture piece, and I wrote this one, a comparable piece for the end of the play. And, Ron composed a theme that represents George, one of the main characters in the play. This theme occurs again and again throughout the incidental music we composed. You can hear it at the very beginning of "Curtain Call".
While composing the music, we tried to write "period music" that would have been typical of the early 1930's: Ranch music, jazz, and orchestral.
[
Of Mice and Men: Curtain Call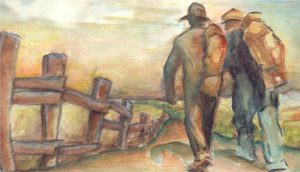 Of Mice and Men
from Jericho Public Schools
Cycle of Dark Prophecies
Cycle of Dark Prophecies is a dramatic, and sometimes intense cycle of movements. It ranges through a wide range of moods, including agitated, melancholic, nostalgic, suspenseful, bombastic, foreboding, and and mysterious. The cycle was originally intended to accompany a Role-Playing Game called "Dark Prophecy". Many of the melodic themes recur throughout the cycle, to help give a sense of unity to the entire structure.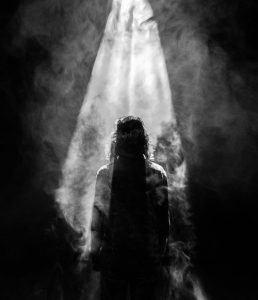 photo by Mads Schmidt Rasmussen
Twenty-first Century Anxiety: Major changes and massive upheavals are certain to occur during the 21st century.
Disbelief: Sometimes you learn of something that is frighteningly unexpected, and you simply cannot force yourself to face up to it.
March of the Bureaucrats: We need them, but we fear their dispassionate isolation.
Stranded in Life: Sometimes you may feel alone, while life passes you by.
Desert Air: The desert takes on different personalities at different times, depending on the season, the time of day, and one's state of mind.
Vast Prairie: The prairie seems to stretch out forever, and at twilight, one's loneliness can be overpowering.
The Castle in the Sky: A floating castle is magical, majestic and foreboding.
Dark Visions: One looks through a murky fog, to see the future.
Remembrance of Things Future: Perhaps "deja vu" is a just a weak version of a true prophetic vision.